Distance Learning Will Continue Through the End of the School Year
Dear SJCSD Parents and Guardians,
Governor DeSantis announced in a press conference on Saturday, April 18th, that all districts will continue distance learning through the remainder of the school year. We remain committed and dedicated to helping your children attain success and finish strong in this virtual environment.
Thank you for you continued support, patience and understanding.
Hartley Elementary School will grow a community of responsible, confident, caring and educated citizens.
Hartley Elementary School will provide a safe and caring environment where every student's academic, emotional and social needs are nurtured. Parents, teachers, and staff work together to create a community in which children are inspired and empowered to attain their full potentials and embrace life long learning.
Congratulations 5th Graders!
Student drop off starts at 7:55 a.m.
School day begins at 8:25 a.m.
School day ends 2:45 p.m.
Early Release every Wednesday 1:45 p.m.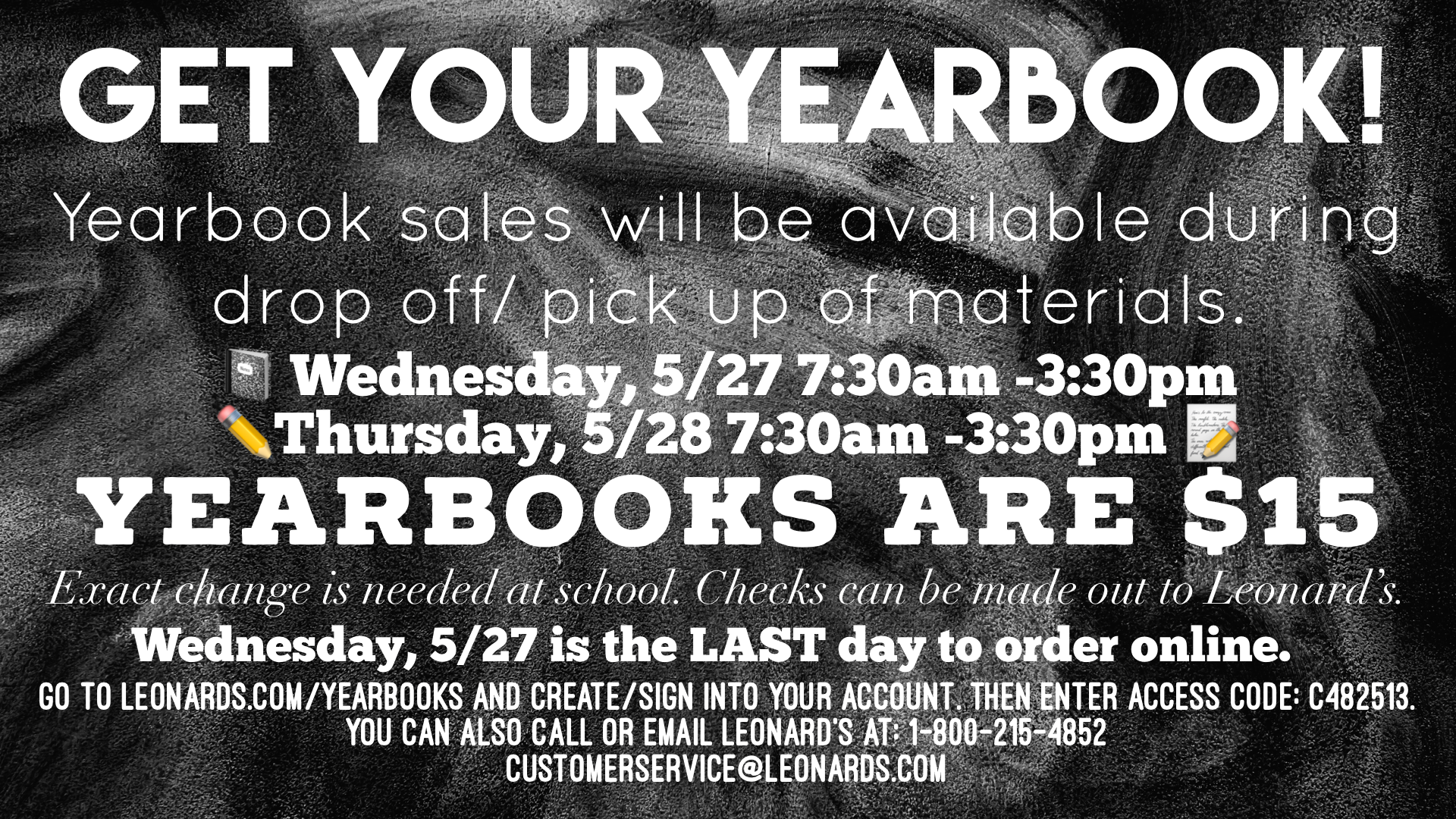 Please order your Hartley 2020 yearbooks TODAY!
Yearbooks may be ordered online at leonards.com/yearbooks
To order, create your account (Students/Family) and then enter Access Code C482513.
You may also call 1-800- 215-4852 for help or email [email protected]
Your children are the motivation for all of our efforts, the center of all we do.  Our goal is for students to feel at home learning in an environment where they are loved as they are taught.  With outstanding teachers who understand the way individual students learn, Hartley provides academic rigor in an environment that emphasizes thinking and creativity. As we begin the new school year, we rededicate ourselves to providing a culture of caring for our students. Students, teachers and parents are the "heart" of Hartley!
Dr. Paul Goricki
Principal
District-Wide Registration
Registration for the 2020-2021 school year will begin on March 2nd.
New Students
District-wide registration for the 2020-2021 school year will begin on March 2nd. Starting on that date, you will be able to click the Register My Child For School button on our school website to complete an online registration form for your child.
Returning Students
Returning Student Verification email forms (snapcodes) will begin sending on Wednesday, April 29, 2020. Please note: you may receive your children's snapcodes on different dates, depending on student grade level and the school each child attends.
Current 6th grade students: Snapcodes for all 6th grade students will be sent at a later date due to the tdap vaccination requirement. If your 6th grade student is up to date with all immunizations, including the tdap immunization, and you have an updated copy of their HRS 680 immunization form, you can email [email protected] to request your child's snapcode. Otherwise, all 6th grade snapcodes be sent in the next few weeks.
This is just a reminder that anyone (parent, guardian, friend, neighbor, aunt, uncle) must have school access to attend an event at Hartley, have lunch with a student and/or attend an awards assembly. If you have not already done so, please complete the School Access Form. The process for approval may take up to 4 weeks, so please fill out the application sooner than later for any guests that would like to have school access. Once the application is approved, school access will be valid for three years.
FortifyFL is a website and app developed at the direction of the Florida Legislature. Any student, educator, parent or member of the public can report school safety concerns directly to law enforcement and school administrators anonymously and easily through the FortifyFL app or getfortifyfl.com.
Sunshine State Young Readers Award Program
The Sunshine State Young Readers Award Program is a statewide reading motivational program for students in grades K – 8.  The Florida Association of Media in Education (FAME) and the Florida Department of Education (DOE) collaborate to select a list of new recommended books for children each year. Please click on the links below for a listing of this year's SSYRA books for our primary and intermediate readers: